Wanting to improve how you approach life?  Don't like how you react to stress?  Old patterns of behaviour just don't work for you any more?  Don't know where to start?  Wondering what does it mean to be in the "moment" when you are reliving the past or worrying about the future?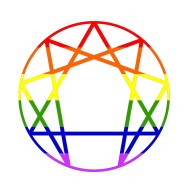 Be Mindfully Well is a company for those who want to Be Well.  Those who want to intentionally change an aspect of their lives.  Brian Mitchell-Walker has extensive training in the dynamics of the Enneagram Personality Type System and uses this to explore the motivations behind patterns of behaviour you would like to change.
Brian offers  Life Coaching for individuals, couples, parents and families and Executive Coaching for key leaders, and teams. He uses a variety of tools and processes – including his expertise in the Enneagram personality typing system.   In addition Brian also offers Reiki Treatments.   With all of his clients, he supports co-creating transformational change in patterns of behaviour to improve health and relationships.  It's with this intention to balance the responses of our body, heart and mind that puts the mindfully into Be Mindfully Well.
Want to learn more before committing to a Coaching process?  Contact Brian through the contact form and arrange a time for him to call you for a free consult – sharing your hopes, concerns and questions about the coaching process.
You can also get a taste of how Brian works by going to one of his workshops on a variety of topics including various aspects of the Enneagram and different dynamics of relationships. Check his Calendar for upcoming workshops or for openings to schedule a workshop in your area.
Brian is based in Regina.  He is willing to travel to facilitate workshops and team events. Meetings are not limited by distance.  We can meet in person or meet by phone and/or video conference
For more information about Brian and his different approaches, please click on the links at the top of this page.